Hello! to all the gorgeous brides to be. If you are a perfectionist and have been planning your dream wedding in mind since you were a little girl you are in the right place. A fairytale wedding is incomplete without the beautiful bridesmaids. So, if you live in or near Bangalore and want to have that perfect bride squad moment you must check out our bridesmaid collection as we offer the best Indian bridesmaids dresses in Bangalore. But before moving on to the collection here https://dazzles.in/bridesmaid-dresses/ there is something you need to do. You need to make a checklist that is going to guide you throughout your shopping journey.
Here are the top things to keep in mind before going shopping with your gang.
Budget
The first thing is the budget, so let's start with that. Since you are buying for different people with different price points for shopping it is better to discuss with your squad and set a middle ground for the price. Nobody should feel left out nor should they feel like you dug a hole in their pocket. A mid-budget might worry you about the design and quality but there are a variety of options available for each price point. Once you are set with the budget, it's time to move on to other points.
.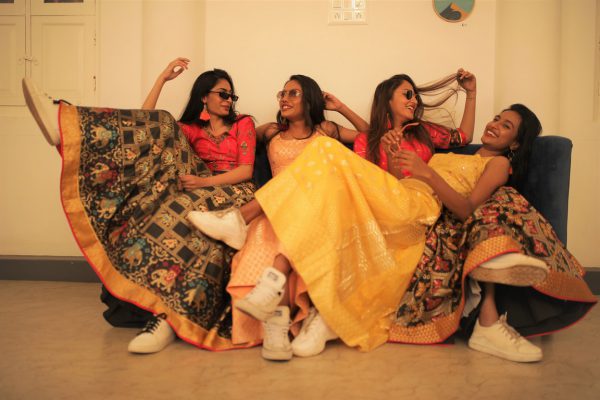 Personality
Next comes the personality of the bridesmaids. Being a member of the same squad there must be something common in all of you but there will be things that each one owns and are unique to them. So, depending on the personality you can go for many different options.
Choose the same silhouette with different colors.
Choose the same color pallet with a different silhouette.
Choose identical dresses for each of the bridesmaids.
The last option is for the lucky ones who can get 5 to 6 women to agree on the same thing. You are a superwoman. .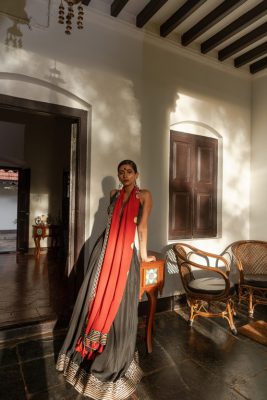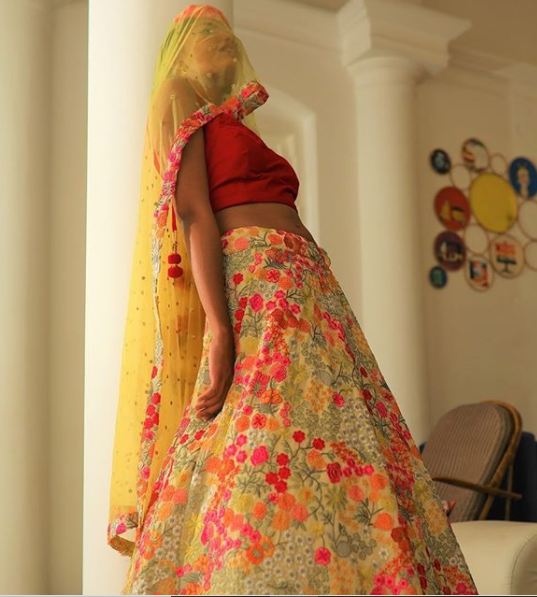 Body type and Comfort
Of course, you want your squad to look best on your big day. So, it becomes very important that the bridesmaids feel confident in what they are wearing. For this give a little liberty to your bridesmaids to make slight changes in their dresses that they are most comfortable with and it will be a win-win for all of you. Maybe all your bridesmaids are not super comfortable with short blouses or backless dresses or sleeveless gowns, so let them do these final touches according to themselves and they are going to shine.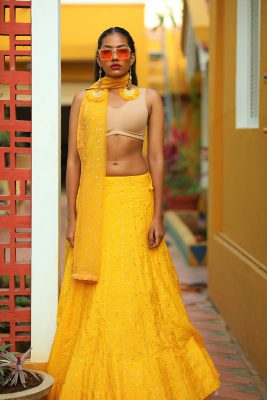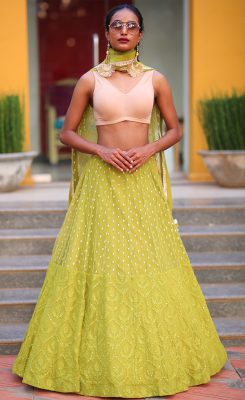 Coordinate with your wedding dress
So, you want your girls to stand out but they should not overshadow you, after all, it's your day and you should be the talk of the hour. To get a perfectly coordinated dress, buy your outfit first, and then finalize on the color silhouette and embellishments of your bridesmaids' dresses. Find the colors that do not overpower your wedding outfit. For that, you can go for different options. If you are wearing a bright color you can either go for contrast color for your bridesmaids' dresses or choose a pastel or lighter shade of your dress. Or if you are going for a pastel color yourself make sure you don't go for brighter color for your bridesmaids' outfit.
Venue and season
While selecting the dress venue should be kept in mind. Is it an indoor event or an outdoor event? Is it going to be on a beach or a grassy lawn? Dresses should be picked up according to the venue, you won't want your girls to trip on the dress or get it all sandy before or during the event. Another important thing to keep in mind is the season. You won't want your girls to catch a cold or get drenched in sweat so make sure the dresses are according to the season. If it is a winter wedding you can go for heavier fabrics and embellishments, earthy colors, and so on while for a summer wedding you should keep it light, flowy, and easy to carry.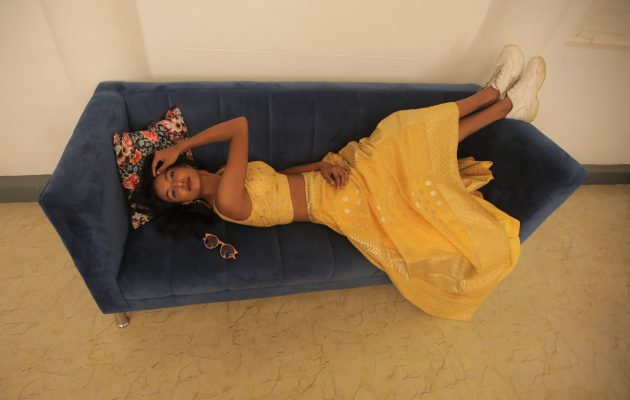 Bonus tip
Accessories
It might be an after step but it is worth mentioning. The accessory is the one thing that can make or break the complete look of the outfit. So, make sure the accessories you choose to compliment the outfit and at the same time is pocket friendly. Keep the accessories subtle in order to make the outfit set out. You can go for a statement earring if your bridesmaid dress comes with a dupatta or you can go for a tika earring set if you want an over the top look. Keep in mind that the person wearing it should look good rather than the other way around.
With all the box marked, you are all ready to shop for the beautiful dresses for you lovely bridesmaids.