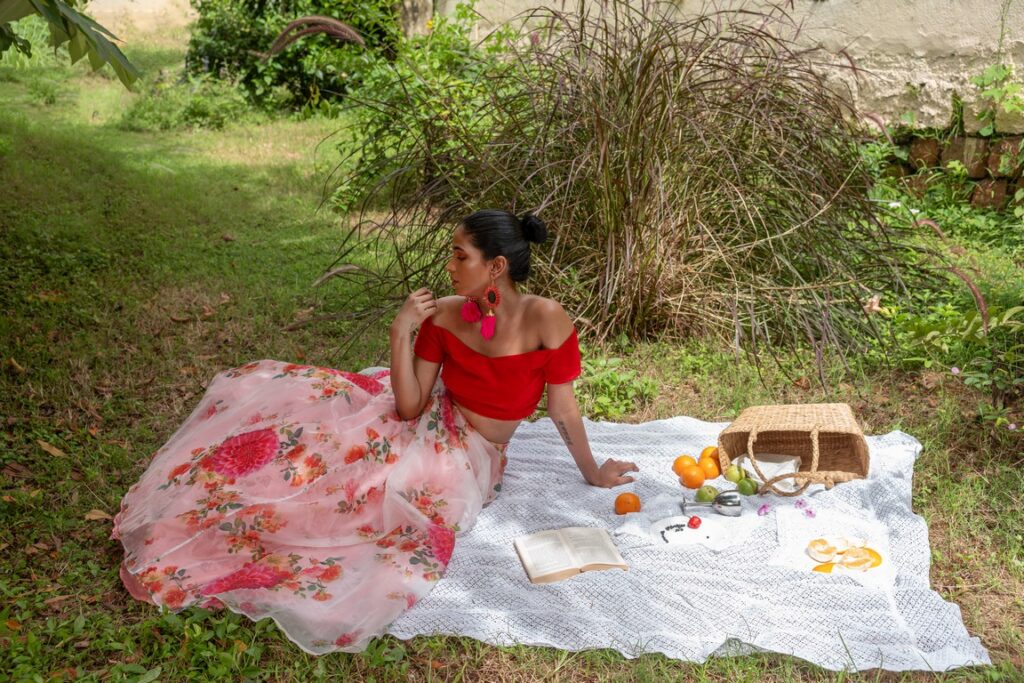 When we are talking about Indian weddings, we are talking extravaganza, vibrance, and luxury. Every extravagant wedding needs to be filled with colors and what better than red. Red is not only the most vibrant shade but also, one of the most spotted colors at Indian weddings. It's a must-have shade for every bride's wedding trousseau whether is for her wedding day or pre-and post-ceremonies. So, here we are sharing our version of reds.
The Red Flower
This organza skirt with floral print in the shades of red is a refreshing and soothing outfit. The solid red off-shoulder crop top combines just perfectly with the floral organza skirt. This lehenga weighs of feather and makes you feel comfortable. This is a perfect look for a day event like a bridal shower, where you can move dance, and grove with your bride squad.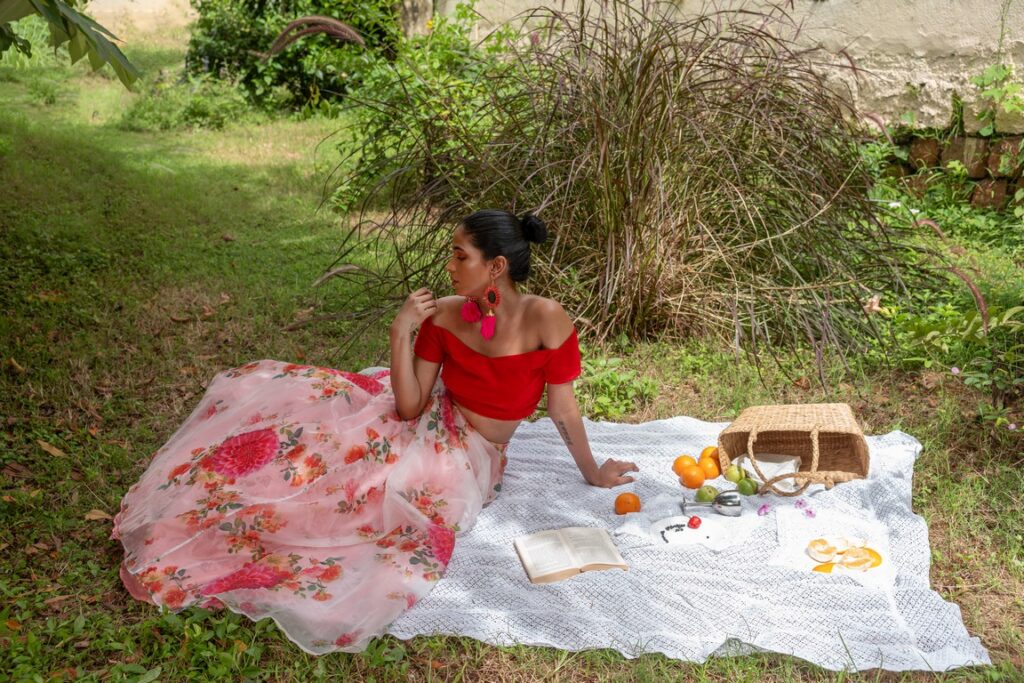 A piece of vineyard
Wine is not just an exotic drink, it's an inspiration of creative souls like us who crave style and opulence. This lehenga in the rich shade of wine fused with contemporary embroidery delivers exotic style and grace at the same time. The bling will add to your elegance. Pair it with minimal jewelry and you are all set for an evening event of your wedding. It makes a perfect outfit for sangeet and cocktail events and can also be a good option for a reception ceremony.
The magic crystals
This wine lehenga with off shoulder blouse shouts glamour with each inch of it. This ensemble is studded with a thousand crystals that are gonna make you shine like a night sky on a full moon. It is a perfect combination of class, style, and sass. When paired with minimal classic jewelry it makes for a perfect outfit for a sangeet or reception ceremony.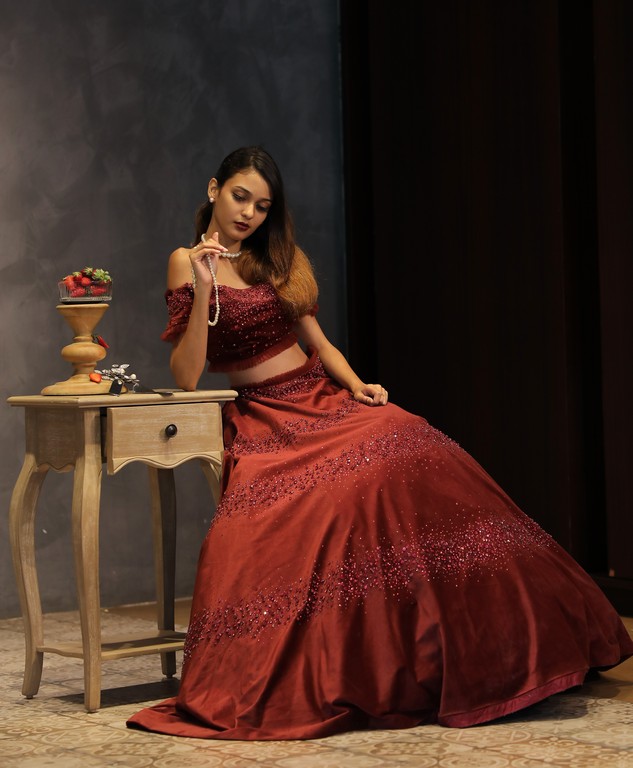 A thousand layers of grace
When we are talking about wedding reception outfit and we don't stumble upon Indian wedding gown, it's a little hard to believe. So, here it is the extravagant layered with a thousand layers of grace, our wine reception gown. The gown has everything you look for in a gown. It has a beautifully embroidered bodes layered skirt and a fuller tulle lining to give it extra volume. This outfit is perfect for receptions.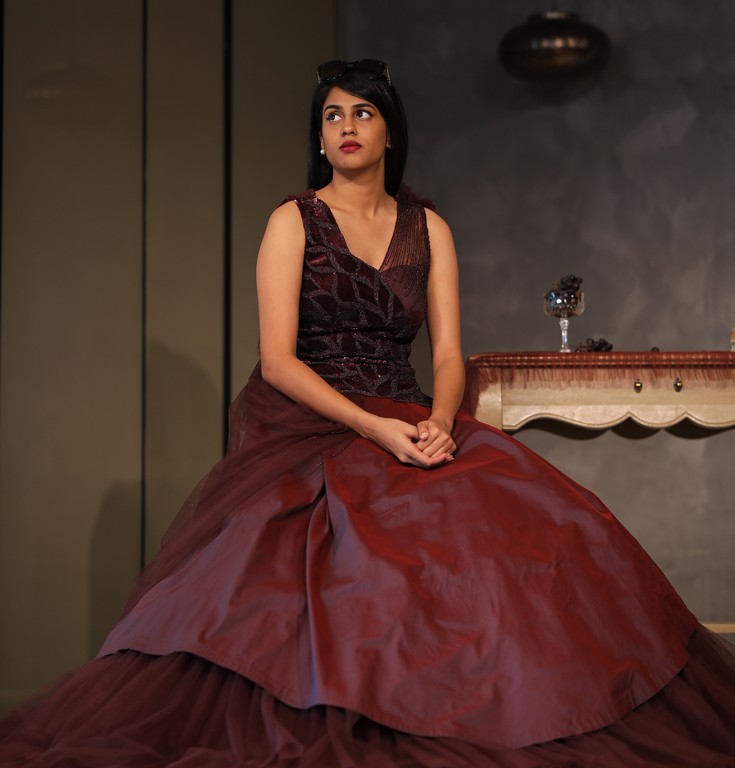 Red is the new black
Since we are already talking gowns it's safe to take it up a notch. This cocktail dress with overall embroidery is one of our best picks for a cocktail dress. It's modern, it's classy, it's comfortable and it has all the elements that will make you rock your cocktail party.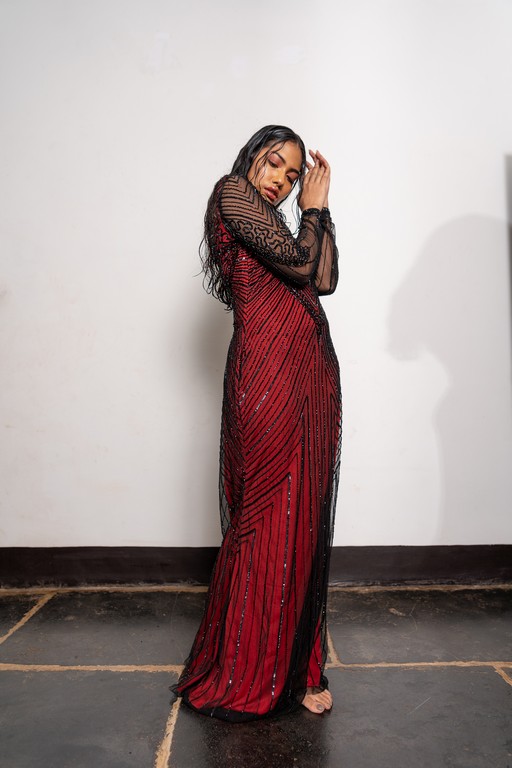 The starry night
What's better than bling for a wedding. The overall sequin lehenga in the shade of red will make a showstopper dress for a cocktail or sangeet party. Add statement gemstone jewelry and you are set to hit the dance floor in all your glory.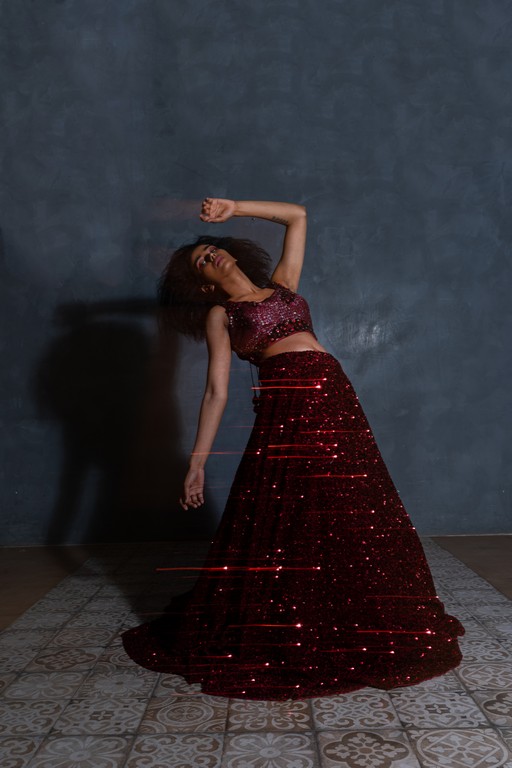 Red is a neutral
This red-on-red embroidered lehenga is a piece of art. The subtle shade of red used in the outfit gives it the grace it requires and the thread and sequin embroidery give it a twist. It makes a graceful outfit for the mehndi ceremony. The lightweight fabric and comfortable silhouette allow you to flaunt your dance moves with ease.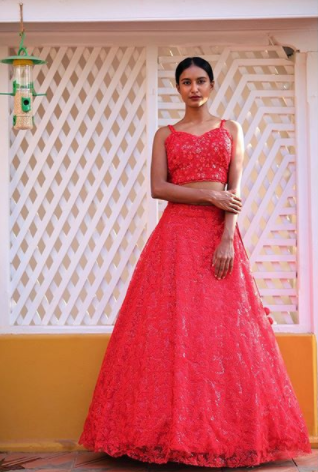 The Flower Queen
When thinking of a traditional wedding lehegna with a modern twist, you are thinking about our red bridal lehenga with floral embroidery. The scallop border gives it a modern edge and is a perfect wedding outfit for a bride who is looking to take it up a notch at her wedding and keep it traditional at the same time.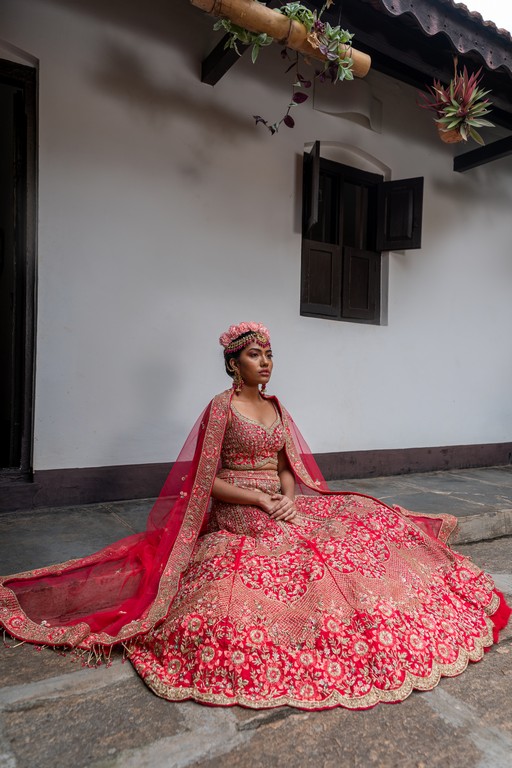 Whit this we have come to the end. This was our definition of red. What is yours? If our red matched with your red and you are looking for designer lehenga in Bangalore, then our store is a must visit place for you. We'll make sure we give you our best version of red to you.