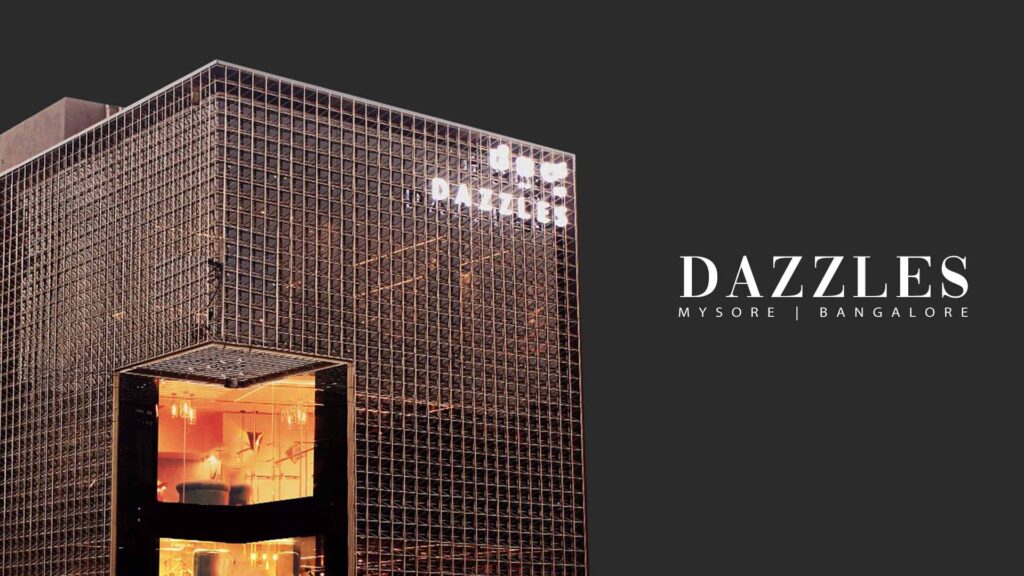 In the year 1946, Sri Misrimal Khimani migrated from Moklsar in Rajasthan to Mysore along with his family. With roots in handloom textiles that dates back to generations, Misrimalji set up a manufacturing set up with 16 staffs onboard in Mysore at Gandhisquare's Sooji Street. With familial knowledge about textiles, he manufactured cotton poplin and also procured men's suiting fabrics from Bombay. Apart from supplying fabrics to regional retailers, he even supplied across Delhi and Calcutta. As years passed by, the business was taken over by his son, Sri Moolchandh Khimani who continued in the steps of his father. On the suggestion of his brother who manufactured ladies wears in Ahmedabad, Moolchandhji bought semi-stitched Salwar fabrics from Ahmedabad's Aravind Mills and started supplying across Mysore, Coorg, Bangalore, Hubli, Puttur, Sulya, and across Coorg-Kerala border.
On the suggestion of a few of his buyers, Moolchandhji's sons, Mr. Prem Khimani and Mr. Kiran Khimani who took over after their father, ventured into the production of ready-made Salwar suits, which was the then modern-day formal womenswear which also marked the end of men's suiting fabrics' production. With 8 tailoring machines, the manufacturing started at Gandhisquare's Sooji Street. The combined wisdom of tailors gave them a heads-up in understanding silhouettes, design, and fit technicalities.
Having seen the successful operation in wholesale production, the brothers ventured into retail on December 14, 1998, they set up a chic boutique on D Devraj Urs road. One of Premji's close friends, Mr. Ravishankar, an exceptionally creative intellect became a creative guide to the brothers, who came up with the iconic name, Dazzles, marking its inception. The brothers were the pioneers in premiering a whole new range of womenswear, keeping up with trend in Mumbai & Delhi. In the initial days, it was quite unacceptable for the people in Mysore to wear such clothing who were comfortable wearing the traditional Kanjeevaram and other silk clothing. With the emergence of IT in Bangalore, the Mysore based-Bangalore settled individuals who came down to Mysore on weekends and holidays, developed and related with the modern taste of clothing in the store and happened to shop frequently. Eventually the people in Mysore developed a liking too. The business expanded with the acquisition of two more stores on the either sides.
On Jan 17, 2013, the second outlet opened on the same lane of the D Devraj Urs road. On December 14, 2018, an exclusive bridal and bridesmaid, Dazzles Bridal Studio was launched, adding one more feather to the hat, that sports a structural façade, constructed using hundreds of iron rims that makes it aesthetically an architectural wonder.
Developing a particular client base in Mysore & Bangalore and Pan South India, the Non-Residential Indians were also the ones to consider Dazzles, their favorite. Dr. Vijaypath Singhania – the founder of Raymond, Parvathamma Rajkumar – wife of Dr. Rajkumar, Shiv Rajkumar's daughter, to name a few, have all been the prestigious customers of Dazzles.
Keeping up with the trends in all ranges of women's clothing, an exceptional after-sales service that will not have you worry about the fittings, personalized attention to all the customers catering for their needs and a team of dedicated staff who'll treat you with utmost warmth is what the brand has always stood for. 21 years down the line since its inception, Dazzles has become a household name and remains at the top of its game in the whole of Mysore.
It is with immense pride, that for our 22 anniversary this year, we're expanding our family by opening up in Bangalore very soon and looking forward to creating merry filled customer diaries!