Indian weddings, particularly in Hindu culture, embody sacred ceremonies that bring two people together to commence their lives together. According to the Vedas, a Hindu marriage is for life and is considered an association between two families, not just the couple. In general, Hindu weddings involve rituals and pre-wedding ceremonies that last several days but vary by community.
Every Hindu pre-wedding ceremony prepares the bride and groom, as well as their families, for the big day. Usually, it takes at least four to five days to wrap up all these ceremonies. These functions may appear perplexing to an outsider. They do, however, serve a purpose and have a deeper meaning. If it's your wedding or the wedding of a loved one, learning about them will add color and value to the occasion. We add to that flavor by delving into the meanings of the most common wedding ceremonies in India, with room for regional and religious variations.
Being the most beautiful journey of your life filled with 6-7 ceremonies needs to be memorable. Thus to have a picture-perfect wedding you surely need perfect outfits. Dazzles is an exclusive bridal studio in Bangalore that features dresses designed by talented individuals with global experience and creativity. This bridal wear studio will make you a dazzling bride by providing you with extremely innovative and one-of-a-kind outfits.
We have compiled a comprehensive list of Hindu pre-wedding ceremonies that will make your wedding more unique and meaningful, as well as give your new union meaning and an everlasting essence!
1. Tilak Ceremony
This is an important pre-marriage ceremony that marks the start of a wonderful journey for two souls and their families. A few days before the wedding, the bride's father or brother places a tilak on the groom's forehead to confirm and recognize this beautiful bond. This ensures the start of all subsequent Indian wedding rituals. It is the official way in which the two families commit to one another regarding the impending marriage of their children.
2. Pre-wedding puja
Marriages are still regarded as the most important event in a person's life in India. Thus, in order to invoke everyone's blessings, including god's, you are inviting everyone on your special day. A Ganesh Puja or Mata Ki Chowki is typically held a few days before the wedding. Bhajan singers and priests lead the ceremony, singing devotional songs and inviting everyone in attendance to pray to the gods.
3. Engagement Ceremony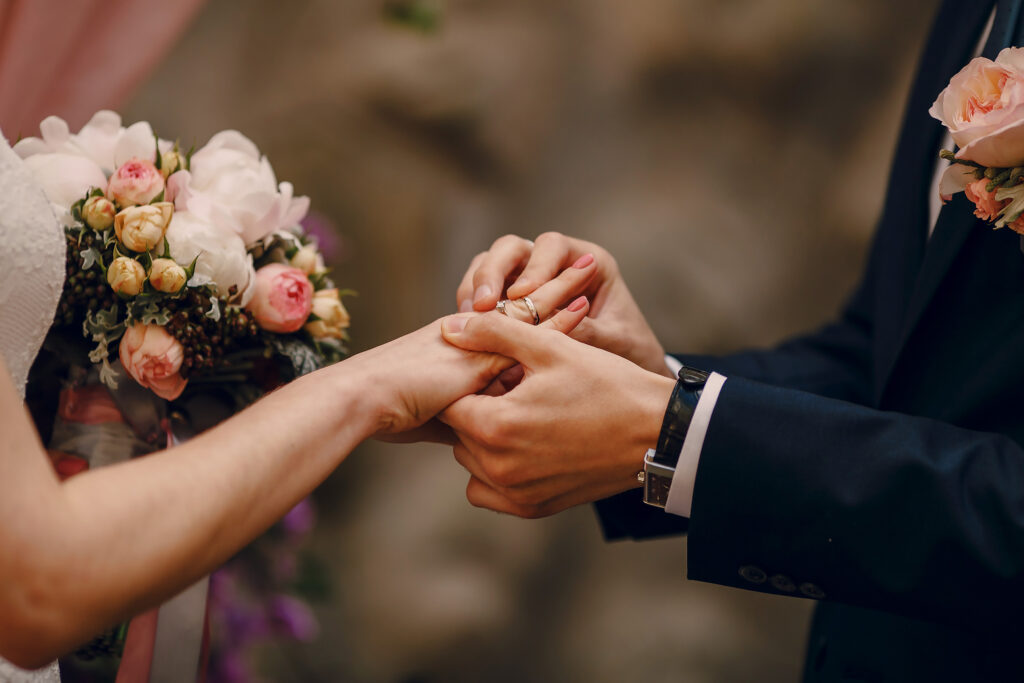 The engagement ceremony is usually intimate, with only close friends and relatives from both sides attending the function. It is regarded as one of the most important pre-wedding ceremonies not only in Hindu weddings but also in weddings of other religions. This event is typically held a few months before the wedding. During the ceremony, the fathers of both soon-to-wed couples vouch for their children's virtues and make a formal wedding announcement to the invited guests. The bride and groom then exchange rings to formalize their engagement.
4. Sangeet Ceremony
The Sangeet ceremony revolves entirely around dance and music. It is basically for the younger ones in the family.  In this ceremony, all of them sing wedding-related folk songs and dance to the latest Bollywood hits, all decked up in their Sangeet lehengas. The sangeet ceremony is one such Hindu pre-wedding ritual that represents all of the aforementioned emotions. This is usually one of the most anticipated and enjoyable Hindu Pre-Wedding Rituals, involving a lot of fun, frolic, and merry-making!
5. Mehendi Ceremony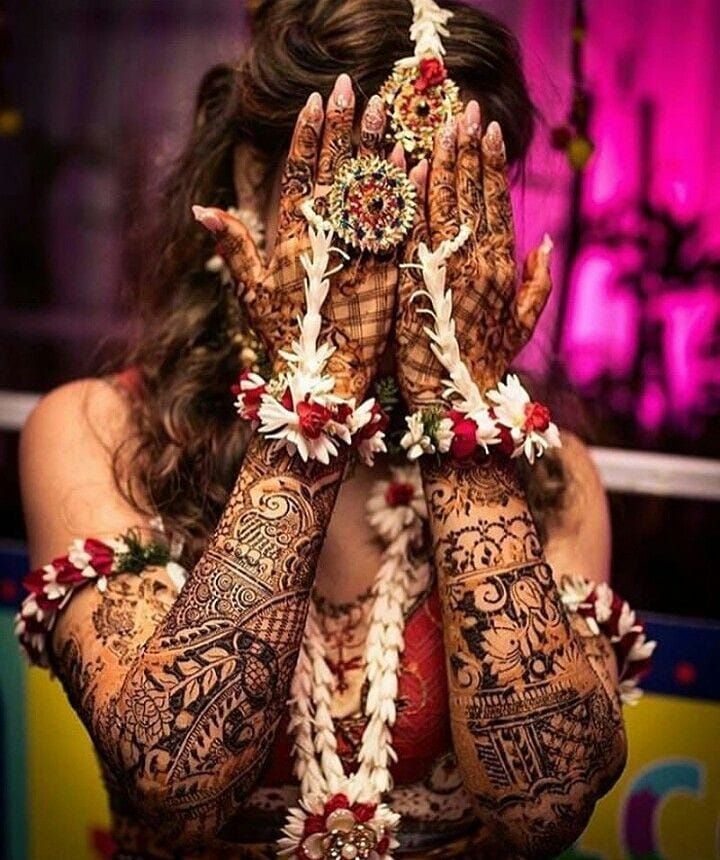 The most lively function of all, the Mehendi ceremony is a celebration that involves a skilled Mehendi Artist decorating the bride's hands and feet with Henna.  A skilled Mehndi artist decorates the bride's hands and feet with henna. Most cultures hide the groom's name or initials in elaborate mehndi designs that he must find in the bride's hands during one of the post-wedding ceremonies. People devote a significant amount of time not only to selecting the appropriate designs but also to Mehndi decoration,  Mehndi games, floral jewelry, and outfits. While being one of the most enjoyable wedding traditions, the final color of the bride's Mehndi design is regarded as an indicator of the couple's love and future bliss.
6. Haldi Ceremony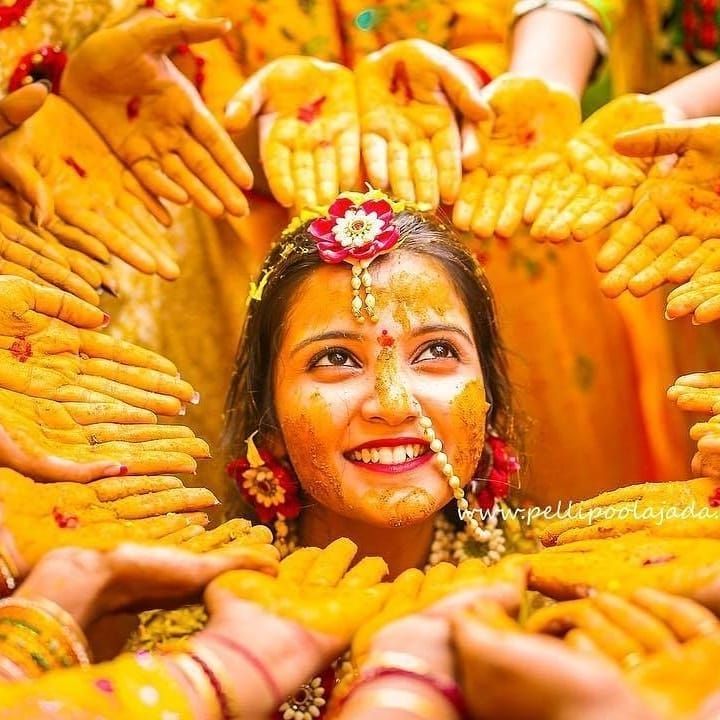 The Haldi ceremony is usually held at the couple's respective homes a few days before the wedding. All the family members and friends apply a Haldi on the bride and groom. It is also known as nalangu, ubtan, and tel baan, among other names. Haldi is believed to be effective in warding off the evil eye, also known as Buri Nazar. Furthermore, its yellow color is considered auspicious, representing happiness and prosperity.
7. Kalire and Chura Ceremony
This is the ceremony that takes place in the bride's home on the day of her wedding. The bride's maternal uncle commonly brings a set of white and red bangles for the bride-to-be Kalire and Chudas. This is seen as a way of wishing the bride-to-be luck in her new life as she leaves her old home today for the new one. This ritual is performed to wish the bride-to-be good luck as she leaves her home to begin a new life with her husband.
An Indian wedding is a delicious concoction of traditions, values, and rituals that are not only visually appealing but also have a deeper meaning – a more embedded value that completes our lives! To fill colors to your lives and outfits, Dazzles is here to assist you. 
Dazzles create magnificent gowns with traditional Indian embroidery and textures, combined with stylish silhouettes that capture the eye and astonish the heart, with a touch of refinement and great insight into the latest fashion waves. Looking for a particular dress or design? You can get any type of dress for your wedding and bridal trousseau. We will make certain that you have the best fitting outfit and that you stand out as a bride at your wedding and all other related ceremonies. So what are you waiting for? Pick your smartphones and book an appointment now!