The engagement day is a momentous occasion that deserves all the build-up and hype! It's the first step to the wedding day and it's a day that many brides think about for years ahead. 
With so much going on and so many decisions to make, it can be tough to pick out the perfect outfit – but don't worry, we're here to help. We've rounded up the most fashionable engagement dresses of the season for you to choose from, so you can breathe a sigh of relief and focus on enjoying your big day.
Here are some engagement options for brides to consider purchasing.
To Go With Your Blush, A Strawberry Red Lehenga: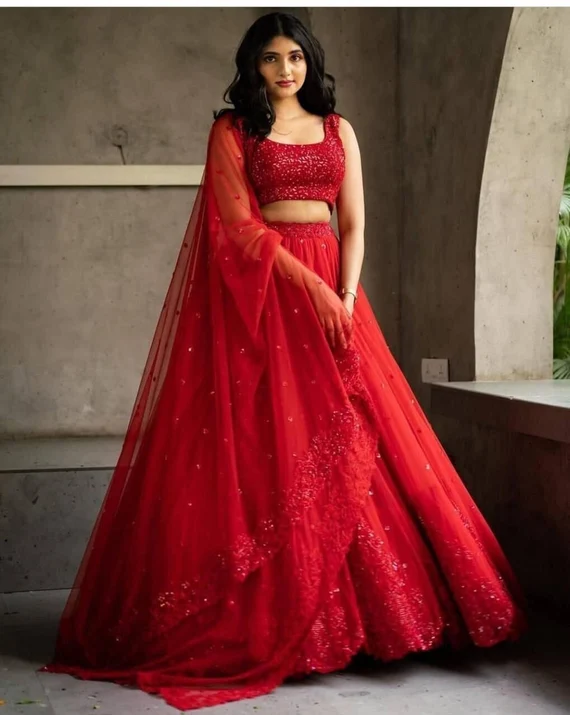 Are you looking for the best bridesmaids' engagement dresses? The color of love is special in Dazzles' wedding attire since red continues to be the most attractive color. An elegant piece in raw silk with a floral jaal embroidered in zardozi is sure to steal all hearts.
Love is an All-Gold Sari!: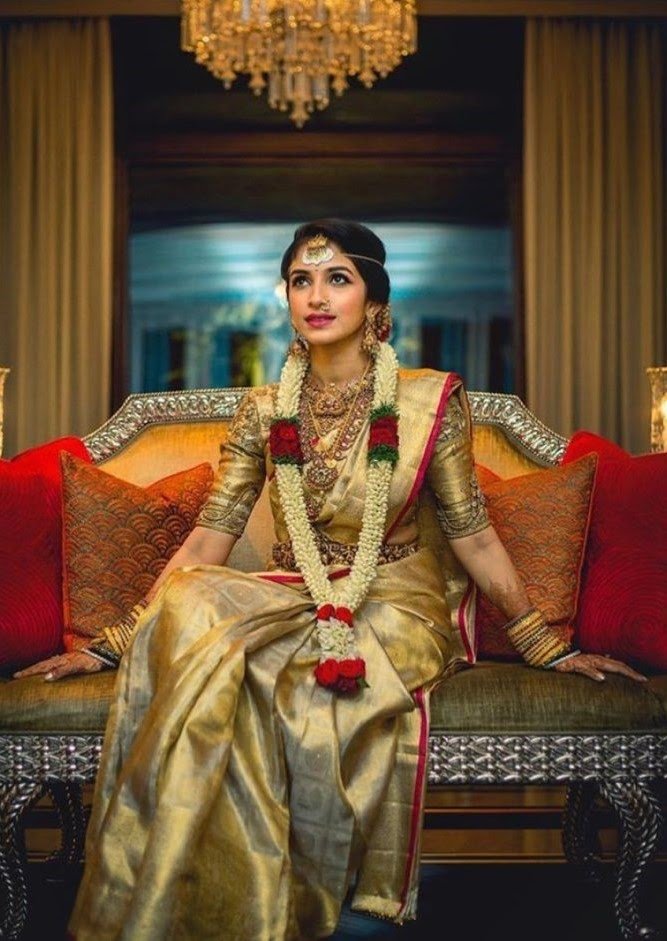 Golden has been utilized frequently in Indian weddings, and we can still not get past it. A must-have is this solid golden saree with fringes on the edges.
Nett saree with Intricate Embroidery: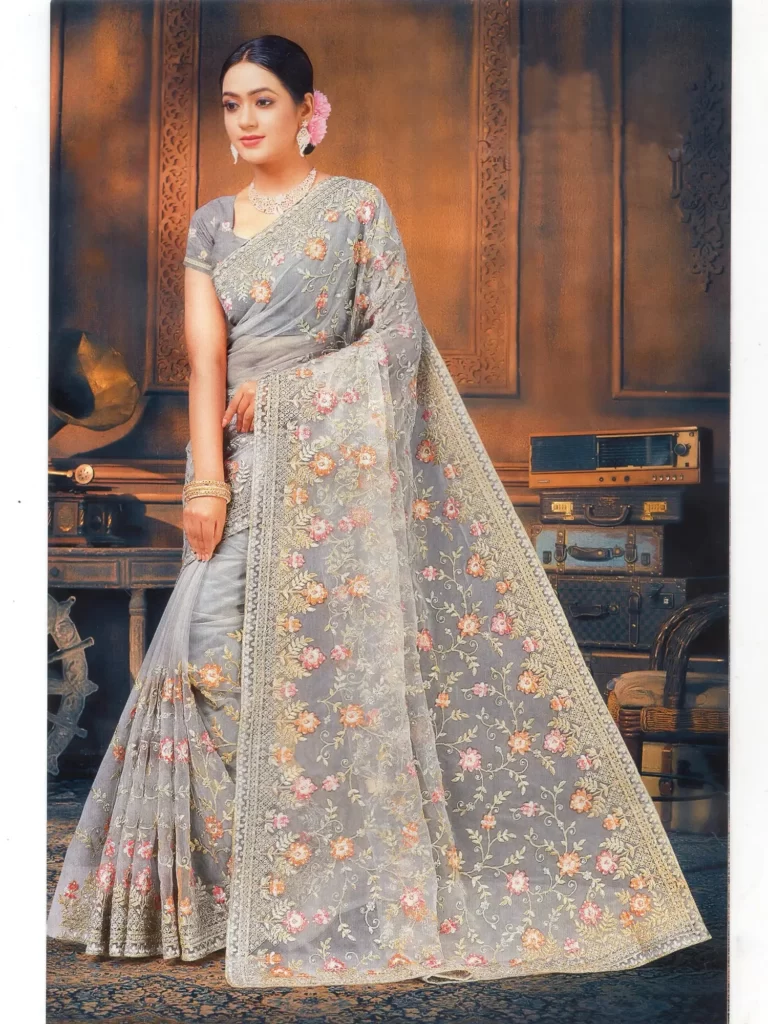 The mix of delicate Resham thread and stonework on a net saree is one of the best engagement outfits for the bride, and it just looks lovely. Brides will surely glam up their engagement with the captivating dress ensemble.  
You Can Count On the Geometric Pattern!: The lovely champagne beige lehenga with geometric sequin and cut dana decorations is a hot favorite! A sleeveless sweetheart neckline, a net dupatta with sequin-embellished motifs and pleated frill around the border, and this stunning lehenga work well together.
Black Is The New Neon
There's something about neon that hasn't been surpassed by anything else. Anita Dogre, a talented designer, uses the enchantment of neon in her creations to perfection. This vivid lime green lehenga with gorgeous blue ivies fits the bill for what we were looking for in terms of novelty.
Pink Organza in Perfect & Chic Style!: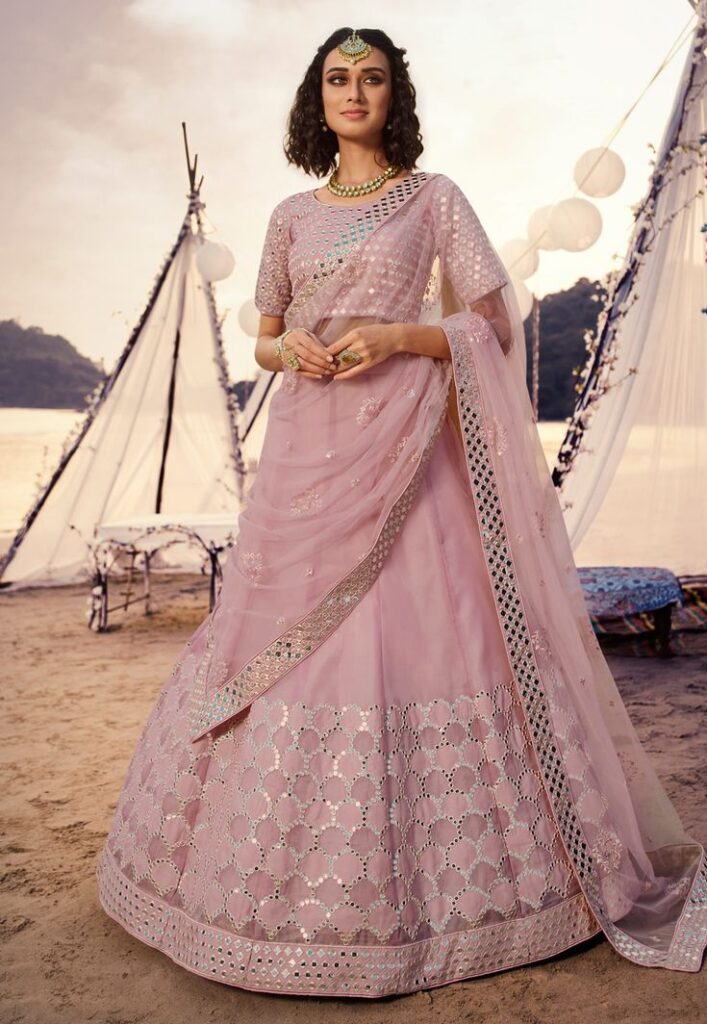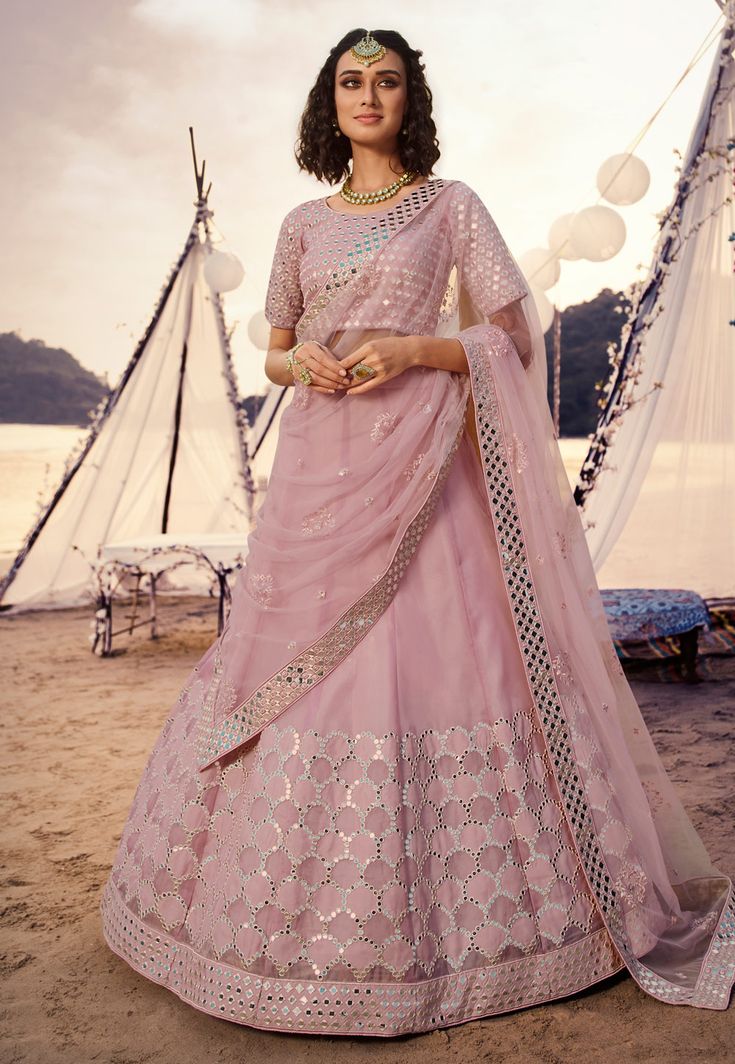 Can anyone resist stunning pink organza with exquisite pearl and opaque glass detailing? Without a doubt, not for us! The organza never goes out of style. The bride can beautify it more with a bralette blouse and sheer dupatta.
The Unusual Pant-Saree: Millennial brides who like to experiment with their looks may opt for the pant saree that is on trend! Combine it with an ethical jacket, and you have everyone head over heels!
Stunning! Peach Wedding Lehenga With Hand Beading: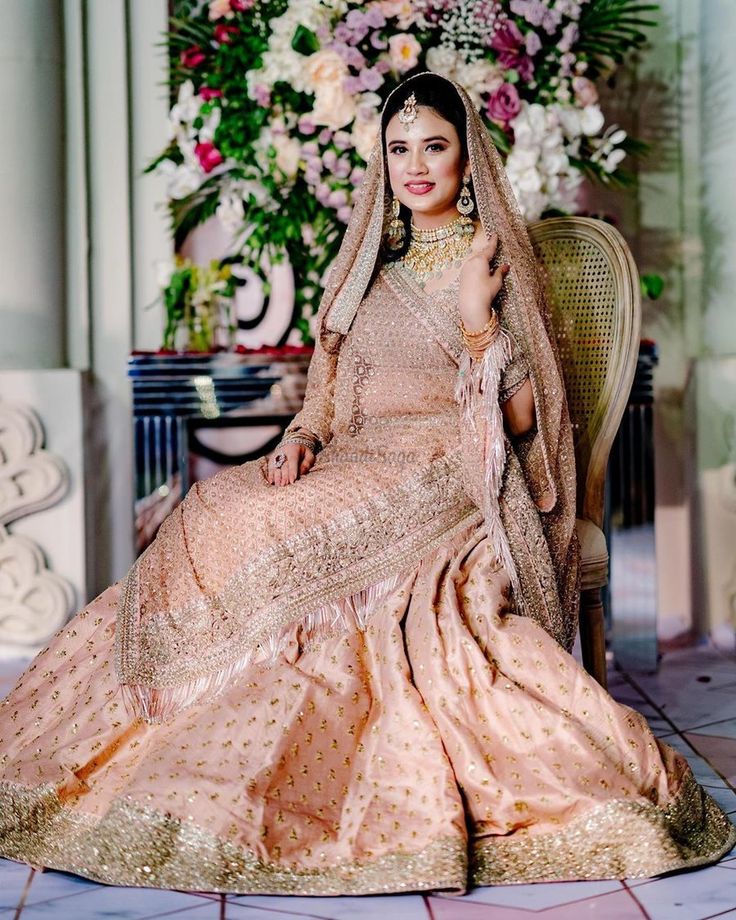 A gorgeous peach-colored lehenga with flowers all over it will definitely draw every bride's attention at first glance. Oh! How lovely are these! We are compelled to add this blouse because of the gorgeous tassels that adorn the frame.
The Chic Wedding Gown Inspired by a Saree: Cape-adorned gowns are back in fashion! Opt for a maroon or a shimmer colour of your choice and the super-stylish cape will surely add elegance to the ensemble.
When You Exchange Your Rings, Wear a Gown Inspired by a Jacket: We have a special addition for any unique bride out there. A gown design featuring a jacket over a solid-colored skirt and a cape! Doesn't it sound dramatic? Fusion out yourself with chic adornments and rock the look.  
Conclusion
We hope you found the wardrobe inspiration you sought now that you know the most well-liked brides' engagement dresses. One of the key moments leading up to your wedding will be your engagement. So put your best foot forward, outline your personal preferences and get the best engagement wear. 
Choosing the right engagement dress is an important part of the process. At Dazzles, we have a wide selection of beautiful dresses that will compliment your personality and the theme of your event. Find the perfect dress for yourself at Dazzles today!