As your wedding day approaches, there are a few things you need to take care of – and one of those things is your skincare routine. Every bride wants to have perfect, glowing skin on her big day. And why not? One of life's most precious days deserves to be celebrated with a flawless complexion.
The majority of us, though, frequently forget to take care of our skin. To make it simpler for you, let us handle your pre-bridal skincare routine and be your bae! We'll make sure you're glowing from head to toe on your big day.
A skincare regime for upcoming brides!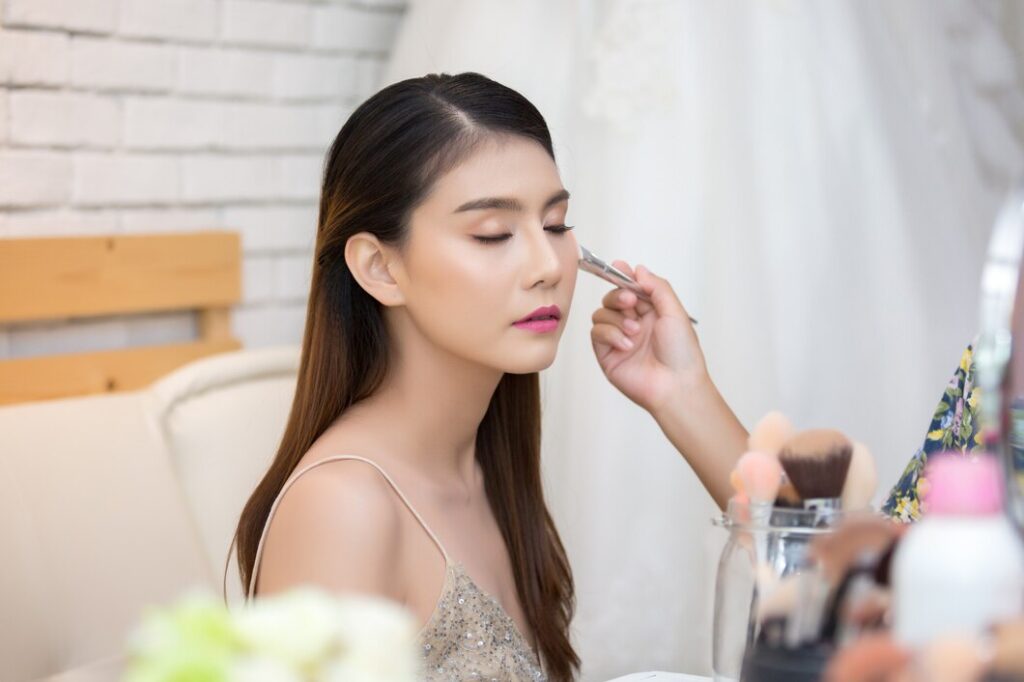 The three-step skincare regimen of cleansing, toning, and moisturizing is probably familiar to most of you. You may not know how to approach them and what measures to add for particular skin types or concerns. Let's go through CTM step-by-step.
Step 1: Do a thorough cleaning!
You do wash your face first thing in the morning, but did you know that a proper skincare routine actually revolves around how and what you wash your face with at night, right before bed?
Double cleansing is crucial every night if you frequently use makeup. To remove debris, filth, and makeup, wash your face with an oil- or balm-based cleanser. Use a gentle gel-based cleanser to deep clean your skin next. Then prepare for the good stuff to come!
Step 2: Tone it Down!
We frequently overlook how crucial toners are in keeping our complexions balanced and glowing. Almost all skin types benefit greatly from using a natural toner like rose water!
When you clean your face, sprinkle it on cotton wool and delicately dab it with it. 
Step 3: Correct Exfoliation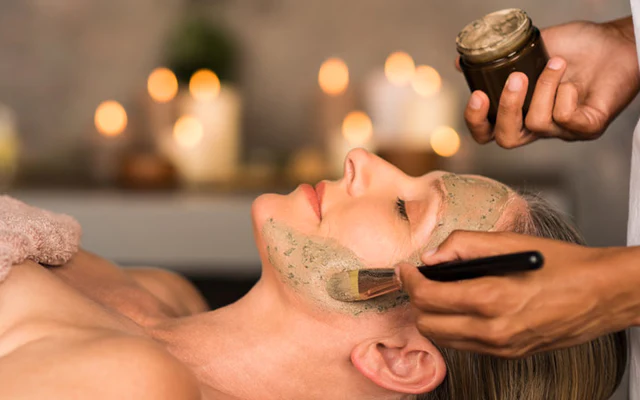 It's important to exfoliate your skin at least twice a week to get rid of all the dead skin cells, dirt, and pollution that can clog your pores. pollution is unfortunately everywhere these days, so it's best to err on the side of caution and be vigilant about your skincare routine. 
A simple DIY scrub made up of coconut oil and sugar grains will do the trick – just massage it gently onto your face before going to bed every Wednesday and Sunday night. You'll wake up to softer, fresher skin! If you're looking for other exfoliants, walnut and apricot scrubs are also effective.
Step 4: Apply the moisturizer now!
The most crucial stage in any skincare regimen is moisturizing. It's your go-to way of giving the skin the nourishment it demands to stay attractive.
If you have oily skin, choose a non-comedogenic moisturizer that doesn't clog pores. Or try a mild aloe vera serum. However, it is imperative to moisturize every night because our skin naturally renews and revitalizes itself.
Additionally, if you sleep every night in an air-conditioned environment, your natural oils will be destroyed by the AC. So make sure to properly moisturize your skin before bed!
Step 5: Tea Tree Oils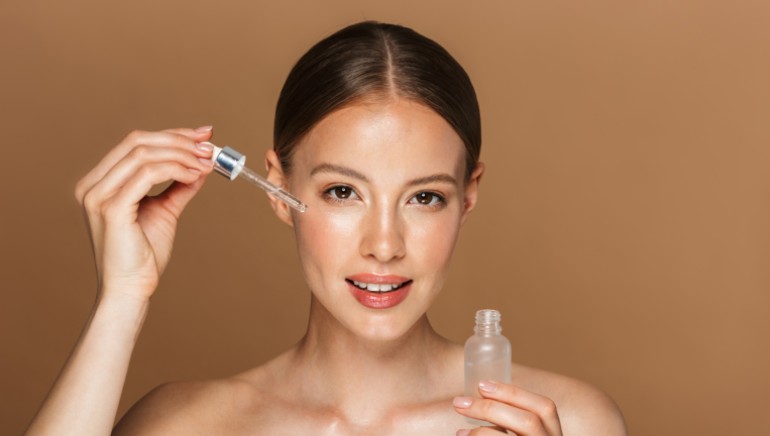 Have dry, dehydrated skin? You heard that right—add natural oil to your nightly routine! Because all skincare specialists agree that this is the best way to treat ingrained dryness and prevent the dreaded fine lines from appearing years earlier!
In the winter, do you enjoy taking hot showers? Nevertheless, keep it warm because these hot showers will remove many natural oils from your skin. After a shower, make up for the loss by rubbing a few drops of tea tree oil all over your palms to restore!
Step 6: Say hello to Hydrating Serum!
Spending all of your time traveling or sitting in air-conditioned rooms? Hyaluronic acid and other active elements found in moisturizing serums are a requirement!
Apply a dab to your face twice daily, taking it with you wherever you go. It serves as an excellent skin toner and provides your skin with more nutrients than your moisturizer. Additionally, apply a layer of serum under your moisturizer to increase hydration if you have particularly dry skin.
Step 7: Masking overnight!
Are you lacking time to take care of your skin every day? Apply a nighttime mask to delay the passage of time. These masks hydrate your skin more while you sleep, giving you a wow-worthy appearance and sensation when you awaken.
Getting Body Massages Can Help You Relieve Stress:
It's never a good idea to be stressed out in general, but it might be difficult to avoid it during the wedding planning. Stress manifests itself on your skin very visibly on your wedding day. Make body massages a part of your home bridal skincare routine to relieve all the stress.
You can also do yoga every morning or meditate while listening to relaxing music to reduce stress.
Start a healthy diet, and drink enough water:
Remember to take good care of your skin on the inside and outside when caring for it. Start eating well at least six months before the big day. Your skin will show what you eat.
Maintaining hydration in your body is just as important as eating healthy foods. You must drink two to three liters of water per day, minimum. This pre-wedding skin care advice can help keep your skin looking moisturized and healthy from the inside out. Additionally, it aids appetite suppression, so you don't devour strange or unhealthy meals. Additionally, water makes your skin bright and beautiful and aids in toxin removal.
Get Enough Sleep
Even the name "beauty sleep" implies how crucial sleep is to maintain yourself. Therefore, be sure to get 7 to 8 hours of sleep every night.
Conclusion
Your wedding day is one of the most important days of your life, and you want to feel just as stunning on the inside as you do on the outside. You can only have the skin of your dreams by practicing at-home pre-wedding skincare and getting the best wedding dress from Dazzles- the bridal studio! Pamper your skin, and you'll be amazed at how immaculate you appear on the big day!
Just one last thing: remember you're Born Beautiful. Therefore, keep your beautiful smile on!