As the wedding season arrives, many brides-to-be will look for the perfect lehenga on their big day. A lehenga is a timeless classic piece of clothing worn by women of any age, but it must be fashioned to absolute perfection to get the stunning look you want. In this post, we will focus on the top 10 wedding lehenga designs that you can rock in the shadi season.
Create a Sexy Look with an A-Line Lehenga
A-Line lehengas are a timeless classic and one of the most popular choices for brides-to-be. They are flattering for all body types and can be styled in various ways to create a range of looks, from demure and traditional to sexy and modern. Do visit a bridal studio. For them, they will help you in styling it the way you like.
Straight Cut Lehenga: Dazzle Flawlessly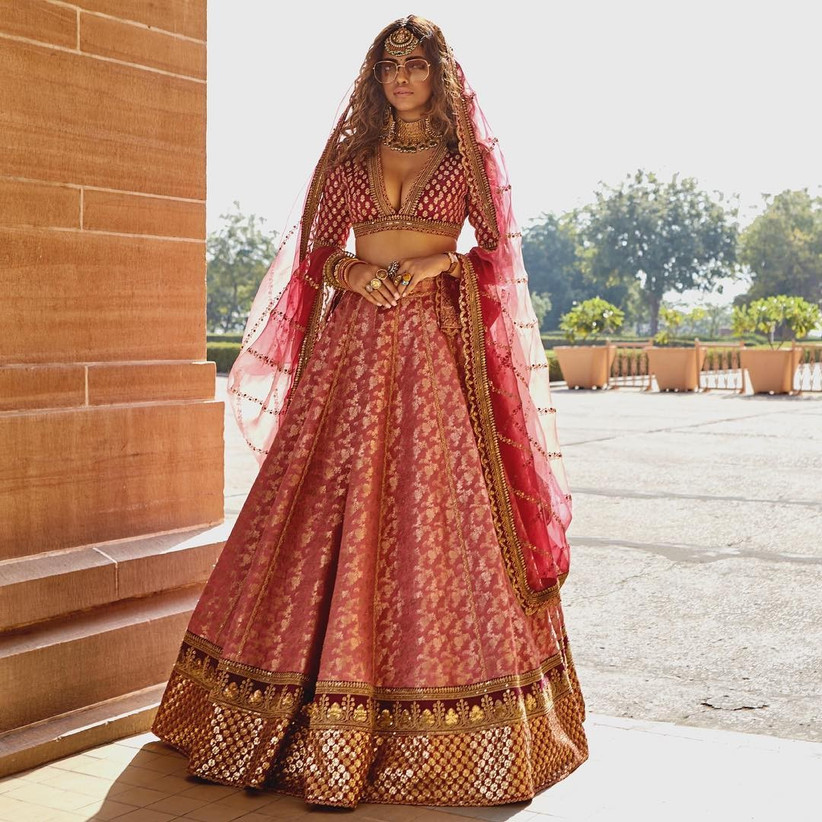 A straight-cut lehenga is always a timeless classic that can make any bride look beautiful and stunning on her wedding day. It is a lehenga that accentuates your curves and gives you a sensual look. If you want a more traditional look, this is the lehenga design for you. This is the perfect Dulhan lehenga.
Be a Stunningly Cute Bride with a Circular Lehenga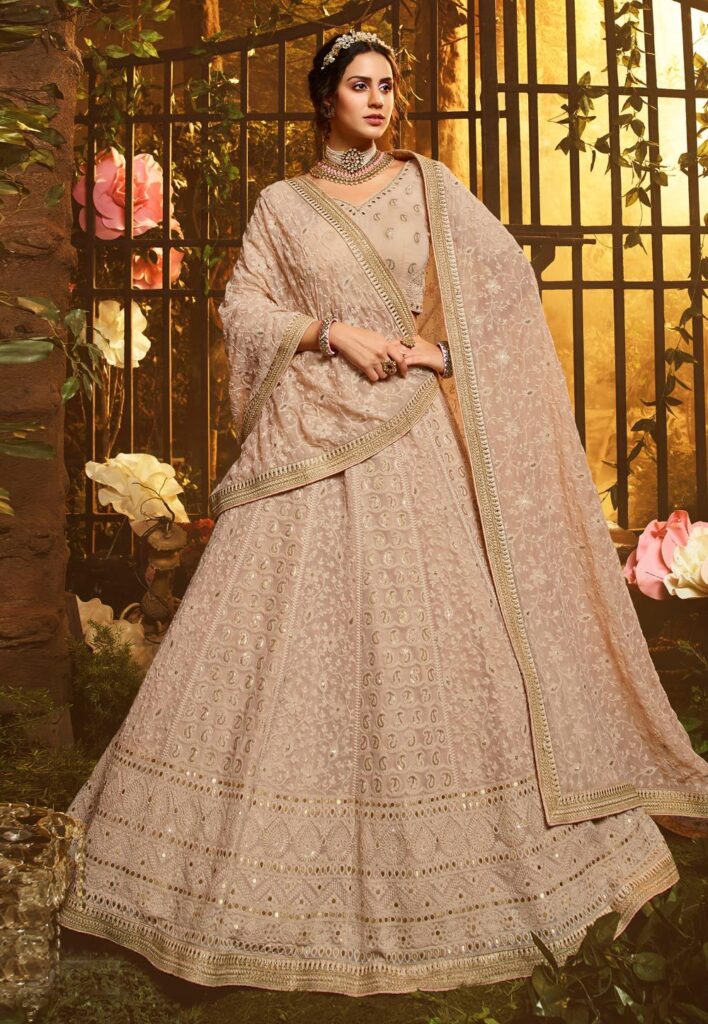 A circular lehenga is an excellent choice for brides who want to look both traditional and modern on their wedding day. This type of lehenga is formally known as a Ghaghra and is a popular choice for brides of all ages. The circular lehenga skirt is fitted at the waist and flares into a full circle at the bottom. This lehenga style is often adorned with embroidery, sequins, and other embellishments. This is again bridal wear which suits best for the wedding day.
Get Trendy and Magnificent with a Ruffled Lehenga.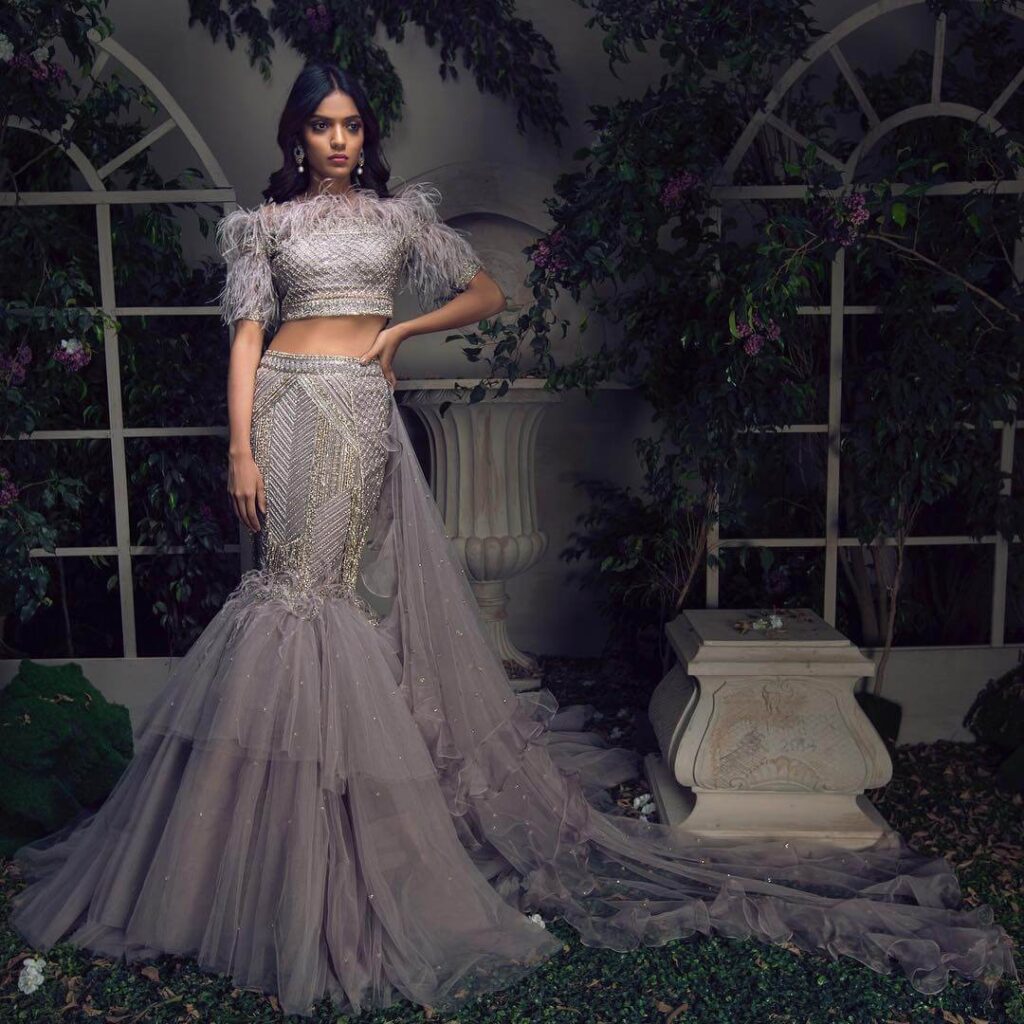 Ruffles are all the rage this wedding season, so why not incorporate them into your lehenga? This is an incredibly versatile trend and can be used to create various looks, from softy-romantic to bold and modern.
If you want a lehenga that's sure to turn heads, opt for a ruffled style with dramatic cascading layers. This look is perfect for quoting a statement on your big day. If you're going for a more understated look, choose a lehenga with subtle ruffles adorning the skirt or dupatta. If you wear this gown for the wedding, you are indeed making faces turn to look at your elegant look.
Enjoy a Magnificent Moment in Lehenga Sarees
Lehenga sarees are the latest trend in Indian weddings. They are a perfect blend of the traditional saree and the modern lehenga. They are perfect for brides who want to look classic but also want to add a touch of glamour to their outfits.
Lehenga sarees are available in various fabrics such as silk, chiffon, net, and georgette. They are also available in multiple colors, so you can choose the one that best suits your skin tone. If you want to quote a statement, opt for a bright color like red or orange. Lehenga Sarees are basically the most suitable wedding gown to wear. It is simple yet beautiful.
With printed lehengas, you can turn heads and win hearts.
Printed lehengas are a great way to add a touch of fun and personality to your wedding look. They are also an impeccable option for brides who want to add color to their look without going too overboard.
Printed lehengas come in a wide range of colors, designs and prints, so you will find one that suits your style and personality. You can go for a traditional print, such as paisley or floral, or opt for something more contemporary, such as geometric or abstract patterns.
If you want to make a statement with your printed lehenga, go for a bold print in a bright color. For a more understated look, choose a subtle pattern in a neutral color.
Take center stage in a panel-length or flared lehenga.
If you are browsing for a lehenga that will make you stand out from the crowd, then a panel-length or flared lehenga is a perfect choice. This lehenga is usually adorned with heavy embroidery or embellishments, making it ideal for special occasions such as weddings.
Panel-length lehengas are also known as mermaid lehengas, as they hug your curves until mid-thigh before flaring out. This type of lehenga is perfect for brides with hourglass figures, as it will accentuate your curves.
Make a statement with Net Lehengas.
Net lehengas are a great choice if you want to make a statement. They are often adorned with intricate embroidery, beads, and sequins, and they can be pretty heavy. They are also challenging to carry off if you are uncomfortable with your body. If you decide to go for a net lehenga, ensure you are comfortable with your body and can carry it off confidently.
Other than this, we have two more styles which are the mermaid lehenga and the jacket lehengas. Both these lehngas are new-age lehengas and break the norms with their unconventionality. Note there are some unique collections of bridal lehenga in Bangalore.