Your wedding will be the most memorable and treasured event of your life. Everything, including the venue, food, decorations, and your bridal lehenga, must be flawless. Your wedding lehenga is obviously important because you will be the center of attention. Purchasing bridal wear lehengas is one of the most difficult yet enjoyable tasks. Brides-to-be are frequently left confused or clueless after scrabbling through many designer boutiques and bridal lehenga collections. However, it is critical to choose an outfit that compliments your personality, is similar to your ideal lehenga, and brings out the best in you. Only then will your natural bridal glow and happiness shine through. Therefore, Dazzles is here with a wide range of lehenga dresses for weddings. 
Dazzles Studio is a Bangalore-based designer couture label that creates innovative fashion that strikes the right balance between contemporary designs and Indian craftsmanship. Their collection includes a variety of one-of-a-kind designs that are ideal for the wedding season. Every piece of clothing contains a unique feature that makes the bride and bridesmaid feel and look their best on their special days. Dazzles Studio is a dependable and talented designer who ensures customer satisfaction by using high-quality fabrics and keeping the bride-to- be's vision and requirements in mind.
We know you're ready to invest in your lehenga, but do you have an idea of how much before embarking on the buy bridal lehenga expedition? We offer a wide range of wedding lehenga in Bangalore that suits everyone's budget so that you don't have the heart-wrenching experience of leaving a lehenga you adored because it does not fit into your financial bracket.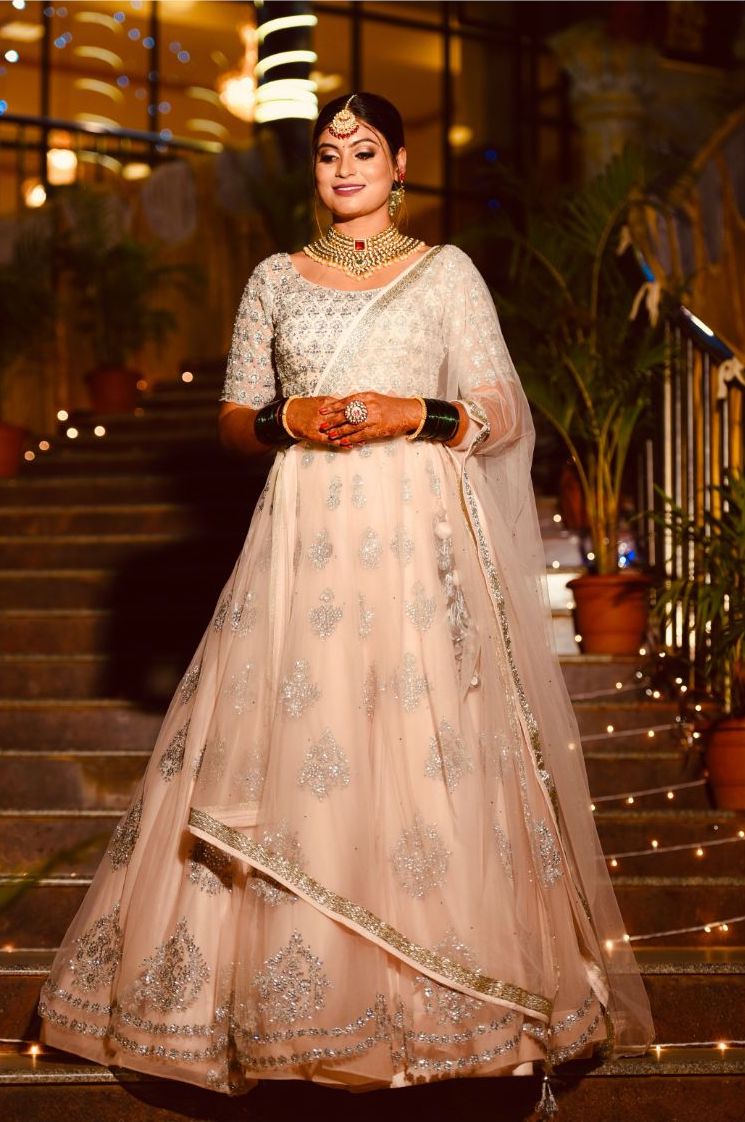 Lehengas as bridal wear has evolved dramatically over the years. We have a wide range of styles and silhouettes to choose from. Though there is one for everyone, it is critical to identify which one. We have classic lehenga choli designs,  multi-layered lehengas, ruffled and fringed lehengas,Anarkali lehengas,  bralette lehengas,cape-style lehengas, lehengas with jackets, and off-the-shoulder lehengas.
The first step in your bridal lehenga journey is to conduct research. However, to save you the effort and time of browsing web pages and Instagram to shortlist outfits and styles that attract you, or visiting bridal exhibitions because they reveal you to designers outside of your city, The 'Wine' and 'The Crimson Bride' collections from Dazzles are all you need to complete your bridal look. We work with you extensively to help you figure out silhouette, fabric, and style. Our main goal with our bridal gowns is to make you feel beautiful and confident.
Colors are very important in wedding attire. Choosing the color of your clothing can be difficult with so many options available. Never, ever get carried away! As a result, we always assist our brides in selecting the color that looks best on them while remaining within the traditional boundaries. The good news is that you no longer have to limit your bridal wear lehenga options to the traditional red and pink. Times are changing, and modern Indian brides are experimenting with unusual colors. Dazzles offer cobalt blue,  pristine whites, salmon pink, currant red, gold, misty lilac,  dusty lavender, ether blue, and other new trending colors for engagement lehenga for brides.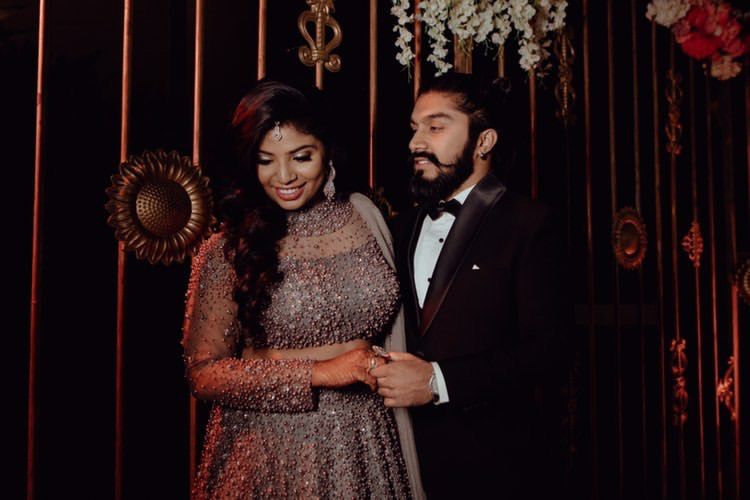 Before looking at lehenga for women, it is important to know your body shape and size. Dazzles ensures that you look like a princess at your wedding. For slender women, we curate silk, tussah, organza, and chiffon with bold pattern lehengas, whereas georgette, net, and velvet with dainty and petite embroidery for our curvy brides. We make certain that the lehenga fits and flatters your body type, not the other way around.
Your bridal outfit has a direct impact on many other important wedding decisions, such as the stage décor, bridal jewelry, bridal makeup, and, of course, your groom's outfit! The bridal lehenga is the focal point around which everything else revolves, and there are numerous factors to consider when purchasing a bridal lehenga. From the weather during the religious rituals to the destination of the celebrations, you must visit Dazzles to purchase the bridal lehenga that best suits your circumstances and needs.