Wedding Season is just around the corner and getting yourself the perfect outfit and a matching look is quite hard to achieve. Well, we're here for just that. Preparing for a wedding can sometimes be quite mind-wrecking. From lehengas to nails and hairstyles to heels. The process of deciding what fits you right while stealing everyone's heart on D-Day is not a piece of cake. We are going to help you curate some of the best makeup hacks to get your event ready.
We know how stressful 'shaadis' can be, and what's even more time-consuming is deciding what to look like when you have a thousand varied options flowing in front of you. As important as the outfit you're wearing is, what is even more important is how you accentuate it with your makeup game. This could make or break the look.
Without further due, let's get right into the juicy details of what makeup looks will help you achieve your pre-wedding game.
Hack 1: Oil Obsession
This one is for our brides that have a super-oily face and need something to give it a fixer-upper. Blotting papers are something that comes in handy in situations like these. If oily skin troubles you, then this could your best friend. Blotting paper can help absorb excess sebum without the need to add any extra makeup on top.
Hack 2: Moisturize like a baby
Now one of the most essential foundational steps of makeup could be using the right skincare. This means using a nice moisturizer can change the whole game. Follow the ritual of three, cleansing, toning, and moisturizing. The third step is quite the primary step as this will decide if you're makeup will remain intact or wear off. Be wise and take the trial-and-error method before you choose the right one for you!
Hack 3: Puff to the Save
This one is for oily skin and the T-Zone. A powder puff can be quite a handy tool when you need a quick touch-up to hide that little oil that starts oozing out the skin making it look tired. This one is a game changer as it makes the skin look instantly rejuvenated. You also get triangle powder puffs that are a better buy.
Hack 4: Apple of your eye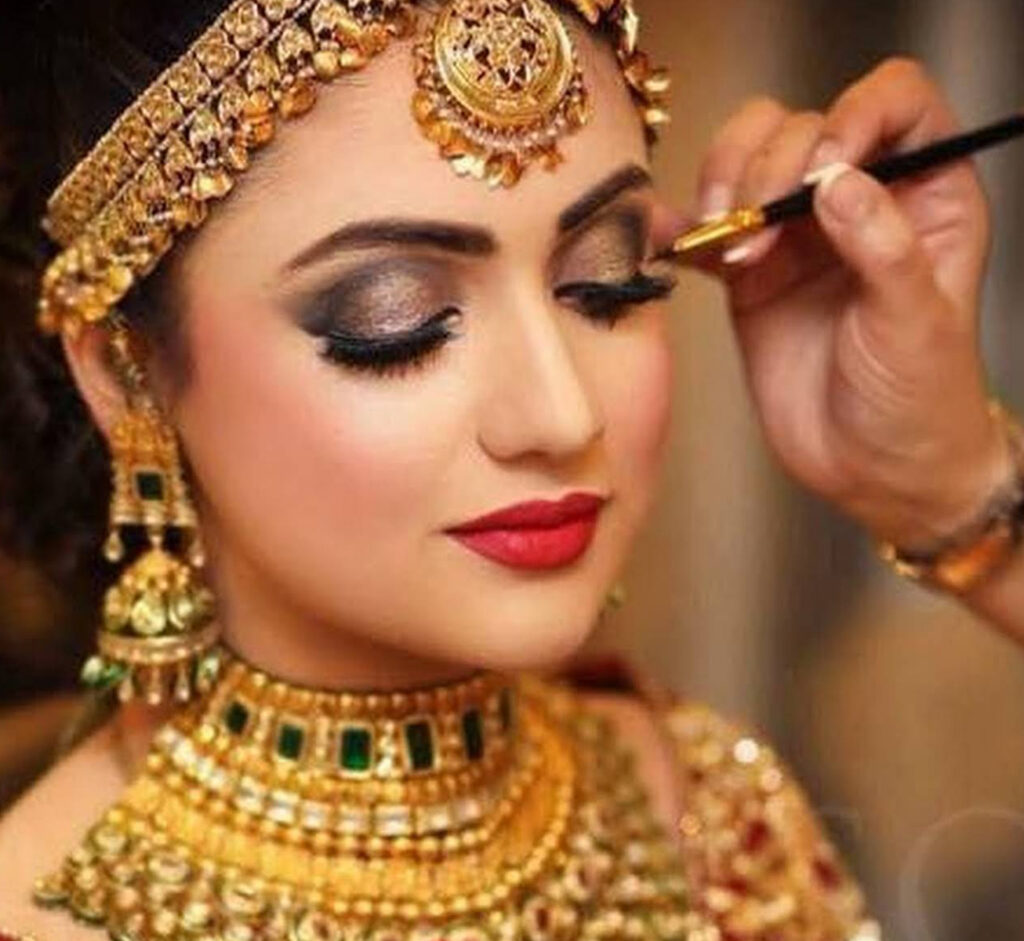 This one is for our brides that are not someone who knows a lot about makeup or are absolute newbies to the glamorous world of highlighters and contours. We're here to save your day! All you need to do to look like a million dollars is just get your eye makeup game right! This will make you look ever-ready without grabbing attention on any other part of your face. A smoky-eye look can probably be a good start. Take down the internet and learn from the tutorials you find most connected to.
Hack 5: Lip-STICK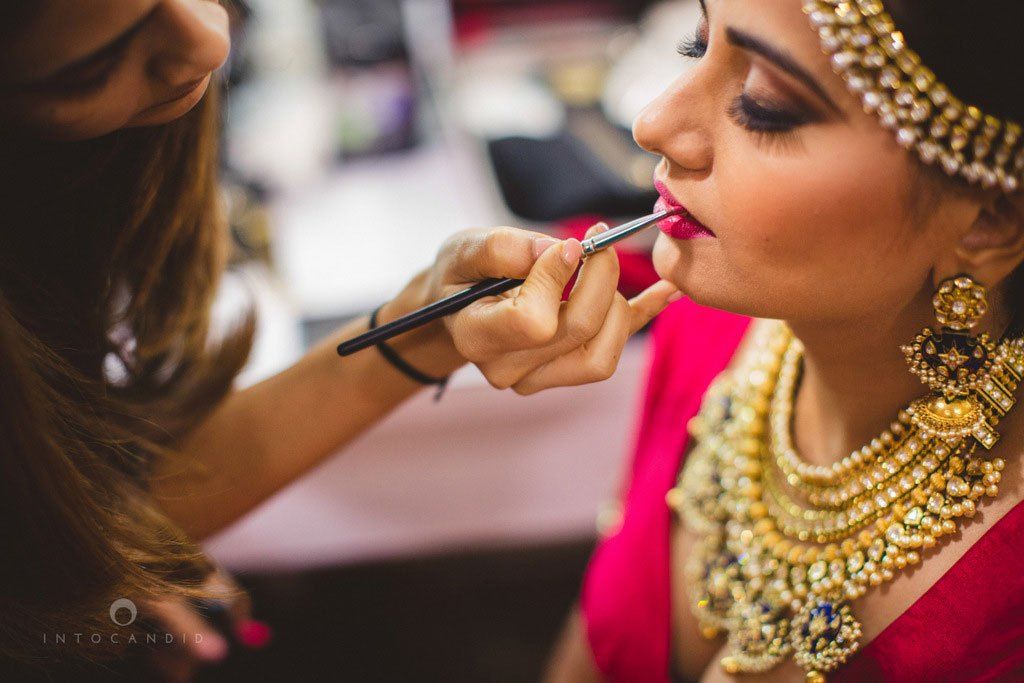 Getting the shade that matches your outfit may not be too much of a hassle. However, what could be difficult is making your lipstick last long. This is so essential as your wedding could go on for hours and having your lipstick stick to you for so long is nearly impossible. So choose wisely when you're choosing your lipstick and select a brand that lasts long.
Hack 6: Bronze it the Right Way
This one is for a quick and effortless makeup look that can add a lot of glam along the way. Ditching your contours for a bronzer could be your new thing. Bronzers add a beautiful sheen to the face and neck and give it a very lifted look. So, pick a matte bronzer and skip the traditional route of having to use a contour cream.
Hack 7: Heights of Highlighting 
Another way of adding that glitter and glamour to your overall look is dabbing your skin with some sexy highlighters. This will instantly give you an extra glow even if you've not got the beauty sleep you needed the previous day! It gives the face a dewy vibe that looks moisturized and healthy. You could pick between liquid or a tinted highlighter but make sure you don't drench yourself with it. A subtle hue goes a long way.
Hack 8: Keep Winging it!
Eyeliners can be tricky. Sometimes painful. But if you take some time and learn the trick to wing both sides perfectly then that could be your getaway to looking subtly stunning. Making it thick or thin is entirely up to you! But we suggest, the thicker the better!
Hack 9: Sunburn
Now for the ceremonies that may happen amidst an outdoor setting, in the afternoon/morning part of the day. Getting your makeup to stay is essential but what's more important is protecting that skin of yours from the sun! Sunscreens are an absolute savior in this case as they will give you overall protection so don't skip using them under your makeup.
CLOSURE
Here are the best hacks you can possibly follow to get yourself the perfect pre-wedding makeup look! Now comes the question, where to find all the products listed in this blog? Dazzles is a one-stop destination for anything related to your cosmetic need. From compacts to contours, it takes care of pampering you with some of the top brands while giving you true quality products helping you achieve that effortlessly glamourous look.